Visit our Heritage Gallery and become airship pilots!
Our children's activity area — located in the Pennoyer Centre's Heritage Gallery — has fun, hands-on activities which bring Pulham's amazing airship past to life. Our family-friendly entertainment, free parking, modern amenities and fabulous café makes for a great family day out!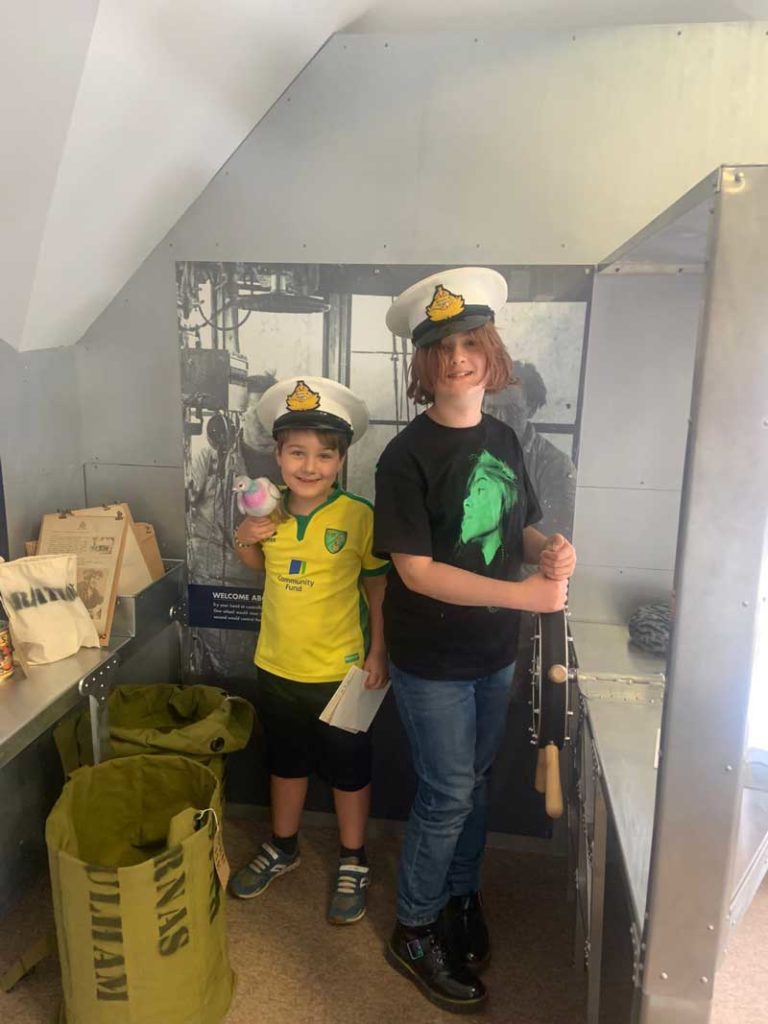 Discover how Pulham Airship Station was a centre for innovation and experiments in parachuting, weather forecasting, aircraft release technology and photography!
Let imaginations soar as children take control of an airship in our replica section of an airship control car!
Explore our kit bags with fun props and dress-up clothes to delve deeper into airship history, and don't forget to meet Whopsie — our naughty stowaway cat — who made history by sneaking onboard the first-ever two-way transatlantic flight!
The Pennoyer Centre
Monday to Friday 10am – 4pm
Saturday 10am – 3pm
Café @ Pennoyers
Monday to Saturday 10am – 3pm
Last orders 2.30pm