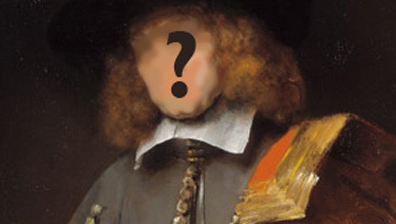 The story of the wealthy merchant who established Pulham St. Mary's free school.
Pennoyer's early life
Born in 1603, in Hay on Wye, Herefordshire, William Pennoyer was the son of glove makers. Aged 14 Pennoyer was apprenticed to a vintner (a wine merchant) in Bristol, but three years later in 1620, he had progressed to apprentice for a clothworker in London. This afforded Pennoyer the chance to develop his skill and business prowess, and just seven years later, Pennoyer was admitted as freeman (meaning he was no longer indebted to his apprenticeship) to the Clothworkers' Company, one of the great livery companies of London.
The New World
From 1636-1641 Pennoyer part-owned a number of ships, taking provisions to colonies in the New World and involved in 'privateering' missions. Privateer ships were privately-owned vessels that attacked enemy ships, usually commercial ones, seizing the goods on board. He also reexported tobacco from Virginia to the Middle East and was involved in buying silk from the East India Company and producing sugar in Barbados.
By 1647 Pennoyer was running a saltpetre factory in Patna, India — saltpetre is essential for making gunpowder — and unsurprisingly, Pennoyer became a major supplier of gunpowder to the Parliamentary army.
Politics and money
Pennoyer was increasingly becoming respected as a self-made man and was now part of the new 'merchant' class of London — these were a group of wealthy self-made men, many of them Puritans, who tended to disagree with the aristocracy and the Crown.
In 1642 Pennoyer began supplying money, horses, food, arms and ammunition to Parliament, to support the Parliamentary army, for their campaign in Ireland and in the English Civil War.
By the late 1640s Pennoyer had become an important official in Cromwell's government involved in reconstructing the Navy, a leader of the new Common Council of London, and a member of the High Court of Justice, set up to punish Royalists.
He also become part of a syndicate to finance the reconquest of Ireland, in return for land grants. In 1653 – 1655 he was allotted Irish lands, which he later sold.
Pennoyer and Pulham St. Mary
In 1656 Pennoyer bought 1/15th of the Lordship of the Manor of Pulham. The land included Upper and Lower Vaunce's Farms and Aston's Farm.
Later life
In 1660 Charles II was restored to the throne and Pennoyer appeared to be living quietly – although no one is too sure where! In 1669, however, he is listed as living in Philpot Lane (now Bishopsgate), London.
Death and legacy
In 1670 Pennoyer died leaving money to create four free schools in locations apparently important to him: Hay on Wye, where he was born; St Leonard's Bristol, where he was apprenticed; Whitechapel in London where he lived most of his adult life and Pulham St. Mary in Norfolk, where he owned land.
Pennoyer also left his Pulham properties to Christ's Hospital School, of which he was governor, with instructions they must provide £10 per year to supply a schoolmaster for Pulham School.
In 1674 Pennoyer's vision of a free school for the village children of Pulham St. Mary was realised. The school continued until 1988 and at the time, was believed to be the longest running elementary free school in the country.
Restoration begun on Pennoyer's School in 2006 and is now Pulham St. Mary's vibrant heritage venue — The Pennoyer Centre!